Other Merit Badges
Citizenship in the Community
get requirements from www.scouting.org
​
5. With the approval of your counselor and a parent, watch a movie that shows how the actions of one individual or group of individuals can have a positive effect on a community. Discuss with your counselor what you learned from the movie about what it means to be a valuable and concerned member of the community.
Mr. Smith Goes to Washington
at Amazon.com or a local public library
Powered by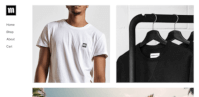 Create your own unique website with customizable templates.